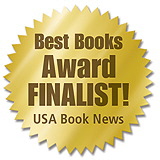 Galaxy Man is a Write Touch Readers' Award Finalist
Galaxy Man is a Desert Rose Golden Quill Award Finalist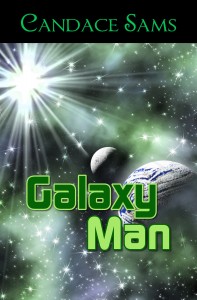 by Candace Sams
March, 2016
Cover: Glass Slipper Web Design
Available at: Amazon.com
"With whom must one fornicate to get out of this!"
In the distant future, Captain Keir Trask hunts dangerous weapon smugglers and has tracked them all the way to Earth. In order to bring these felons back to planet Lucent, he has quite reluctantly agreed to go undercover as a male beauty pageant contestant. The only problem is that the Earth Protectorate agent assigned to work with him is driving him bat**** crazy.
Captain Sagan Carter has orders to make sure her high-and-mighty alien counterpart completes all the requirements of his undercover assignment; otherwise he's to be escorted to the nearest deportation area, never to return to Earth's surface.
All Keir wants is to arrest the smugglers and go home.
To make the arrest and grab the kudos for herself, Sagan forces Keir to keep his assorted appointments including bikini waxes, cucumber facials and filming promo spots for…
'Pluto Pillow Mints…The mints that melt in your mouth and provide an orgasmic experience for your taste buds'.