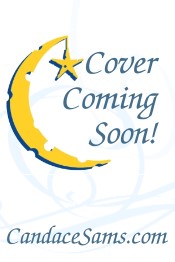 GRYPHON'S QUEST
The very first Tale of the Order
Genre: Fantasy Romance
ISBN: TBD
Gryphon's Quest has been awarded the Road To Romance Readers' Choice Award, best paranormal book.
This is the same story… better edited and under new publication, with a brand new and exciting cover.
"To you, I'm but a dream in the night. To those who do wrong by my people and harm others through deceit, I'm a nightmare."–Quote from Gryphon's QuestThe Sorceress of the Ancients sends a Druid Warrior on a mission. He must retrieve three rune stones that were stolen from an ancient, Irish burial site. Can he recover them before the world learns of their powers? Can he keep a mythic Order of creatures safe? Will revealing his secrets, to the woman he loves, cost them both their lives?


Copyright © CANDACE SAMS
Gryphon wondered why the Sorceress' latest summons contained the unusual words, 'Come without delay…no time for explanation'. Her instructions usually gave him dates, times and places for his next assignment, but she had never used language indicating such urgency. Every instinct told him he should have probably left already, but the Sorceress could damned well wait. Any mission she had in mind required preparing his body and spirit and that preparation could only be accomplished by cleansing at leisure in an enchanted pool. Besides, what was she going to do if he didn't jump at her command as he'd always done? Turn him into a creature everyone in the Order feared? Well, it was too bloody late for that.

Coming Soon!
Awards for Gryphon's Quest:
2002 Best New Author, Honorable Mention, PEARL Award
One of THE LORIES Best New Authors
A Write Touch Readers' Award Winner
National Readers' Choice Double Finalist and Winner – Best Paranormal Book of The Year
National Booksellers' Best Book Award Winner
Windy City Choice Award Winner
Silver Chalice Award nominee
Golden Rose Award nominee