The Gazing Globe is TopShelf.com's Fantasy Pick of the Month for January 2005!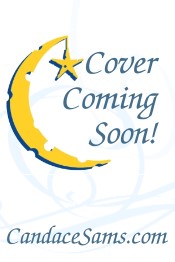 THE GAZING GLOBE
The second Tale of the Order
Genre: Fantasy Romance
ISBN: TBD
A Maine farmer discovers he's half Fairy, half Druid. When someone wants him dead, it's up to a young Sorceress' apprentice to help keep him alive. This is the second book of the "Tales of The Order" following "Gryphon's Quest".


Copyright © CANDACE SAMS
Once he was outside and away from the farmhouse, Blain pulled off every bit of his clothing and ran as though his life depended upon being in contact with nature. In fact, he believed it did. Because he was weak, he had to push himself. But the effort paid off. When he finally got to the end of a very long forest path, he stopped and rested against a tree. The illness already seemed to be leaving his body.
He dragged fresh, clean air into his lungs and sank to his knees. No doctor had been able to tell him why he was sometimes so weak. It could be his sickness was something rare. Something they couldn't diagnose and for which there was no cure. Why running naked made any difference, he didn't know. But he had to do it. It was an obsession.
Because that yearning was so abnormal, Blain began to believe his mind was failing along with his health. That he'd end up by not only dying slowly, but that he'd be quite insane when he left this life. And it scared the hell out of him.

Coming Soon!
Awards for The Gazing Globe
National Booksellers' Best Book Award Winner
A Write Touch Readers' Award Winner
A 'Beacon' award winner
The 'Maggies' finalist