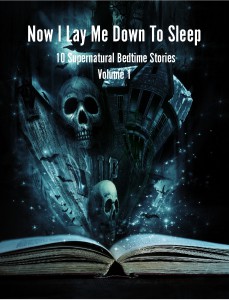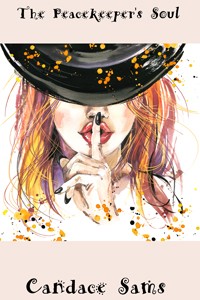 THE PEACEKEEPER'S SOUL
by Candace Sams
STAND ALONE STORY AVAILABLE ON AMAZON.COM
Release: October 5, 2015
Publisher: Solstice Publishing
Genre: Horror, supernatural, paranormal anthology – ten spellbinding stories representing multiple genres and movie-optioned authors
Length: 231 pages
Sensuality level: Sensual – The Peacekeeper's Soul by Candace Sams, length ~ 90 pages
Formats: Ebook and in print
A man is threatened by evil that cannot be destroyed. It's up to a beautiful young witch to save him.
Candace Sams' short story in this anthology – The Peacekeeper's Soul FREE ON KINDLE UNLIMITED!!!
Three years ago Cort O'Leary was the pride of his precinct at NYPD. After he watched his partner and lover die one terrible night, he sought a quieter life in rural New England. He thought he could run from his past, but nightmares about his lover's death have suddenly become more vivid. Worse, an evil entity – The Story Keeper – has used his sorrow as a conduit and intends to feed off Cort's soul.
Dawna Nightshade comes from a long line of very powerful witches. She's supposed to help summon Halloween with the help of an ancient, magical athame – or knife. Sadly, her drunken uncle got himself and the athame locked up in a small New England town. If she doesn't get that sacred object back and perform the Halloween ritual with it, the season will be lost to mankind.
To recover the athame and get her uncle released from custody, Dawna agrees to help Cort fight off his demon. But can the pair thwart The Story Keeper's plans, or will they both become victims?
It's everything Halloween!

Morbius took a deep breath. "Something insidious has been drawn to this place and it's after him."
Dawna dropped the packet of tea herbs and sat next to her uncle. "What are you talking about? And what do you mean by something?" She somberly asked.
"Last night, I sensed a presence outside the jail. It was as though Cort O'Leary was being bombarded by a negative influence with great strength and diabolical intent," Morbius explained. "He could feel it too, but didn't know how to acknowledge its presence. And though it left almost as quickly as it came, I could see the immediate, negative effect." Morbius shuddered before continuing. "One moment Cort was smiling and making light of our situation. The next instant, his face took on this excruciatingly tortured expression. It was as though the very act of finding a small measure of happiness hurt him."
"W-why would such a presence target him?" She quietly asked. "What could he have done to draw it into his life?"
"I don't know. But this thing is feeding off some old sorrow, or it's causing anguish for some reason. And we may be the only ones who can stop it," Morbius maintained. "I believe that I might have been drawn to this town for this very reason. I've never felt anything so malevolent in my life and it needs to be stopped."
Dawna looked into her uncle's eyes. "I know that such powers exist. I've heard you and Daddy speak of them, but I've never encountered anything like what you're describing. Maybe we should summon the others."
"Then they'd know about the loss of the athame. And…I want to do this for Cort. I want to help him myself," Morbius told her.
Dawna took his hands in hers. "That's a wonderful sentiment, but what is it about this cop that makes you want to involve yourself? Perhaps he's drawn this entity because of his own behavior and deserves its influence?"
Morbius stared into the distance. "No. This thing isn't here because of something Cort did. I sense it's more because…because of some horror he's survived." He rubbed his chin in thought and then held up one finger in discovery. "Loss. I think I know what Cort is feeling because I've been through the same thing. I could sense it within him, but was too inebriated to fully understand our connection."
Her uncle nodded in probable self-confirmation. "Perhaps, by helping him, I can redeem myself for losing control of the athame." He gazed into Dawna's eyes. "More importantly, it's not our way to leave any creature in pain when we can help. This is one of the very first lessons we learn as children," he gently reminded her. "By leaving him alone we encourage this entity and we do harm."
"Do as you will, harm none," Dawna recited.
"Exactly."
"All right…but we have an awful lot to do and not much time," Dawna affirmed. "I'll work on getting the athame back…somehow."
"Between us, we'll set everything right."
"I wish I had your optimism, Uncle. But something tells me we'd better be very careful. If this force is out to hurt this man, it won't have any qualms about getting rid of us."
Morbius sighed heavily and nodded in agreement.
Anthology available at: Amazon and Solstice Publishing
Solstice Publishing single title included in the anthology. Just .99 cents.