If you're a cop being stalked by an evil entity, what would you do to get it off your back…and without anyone knowing about it? You might just use witchcraft!
This is the stand alone short story from the Now I Lay Me Down to Sleep bestselling anthology, Vol 1
Brand new release…
Ever After
Part of the Candy Hearts series from The Wild Rose Press.
Genres: Paranormal romance, futuristic romance, sweet romance, space opera
Rating: G – for all audiences
Length: Short story, 67 pages
ASIN: B019G0T29Y
Release date: January 26, 2016
About the story…
Dillon Greenleaf is a member of Mythreal royalty and head of his planet's security. Debutants have been chasing him his entire adult life in order to wed a man of power. He's totally off women in general. When he meets Keira Foley – an Earth officer he suspects is a pirate spy – he finds he quite likes the Plain Jane female.
Keira has been pegged brilliant and unattractive by her fellow officers, something she doesn't mind until she meets the hot, royal stud-muffin who believes she is capable of treason against her own world. When they meet again at Earth Embassy's Valentine's Day ball, Keira decides to blow Dillon's mind. The Plain Jane has transformed herself into an enchantress.
In the midst of trying to find a traitor, Dillon and Keira must decide if they can put aside their differences. Will they remain adversaries…or will they find a love that lasts for ever after?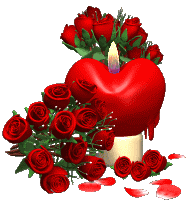 Hello everyone,
Thank you so kindly for visiting my web site. I love hearing from readers and do hope you'll contact me with any questions you might have about a particular story line, or if you'd like to see anything special included in a book. I write what I do for the readers. Without you and your imagination, my characters won't come to life.
Please check out the 'books' list to see a drop down menu of all my titles still available. And check out the 'coming soon' page for the latest information on what stories will be published with different publishers. Reviewers are always welcome to contact me as well.
I want to thank all those people over the years who've taken the time to try my stories, and who've sent back very kind comments. My writing is different, to be sure. I write hoping to put a little joy into your day and to share some of my imagination with you. If these stories make you smile, then I've done what I've intended. Thank you all from the bottom of my heart.
Good Reading to You!
Candace Sams