Two sweet tales for the holidays!
IT'S YULE MAGIC! 
Future and Fantasy are written in two separate stories…
His Holiday Gift (Yule Magic 1) – a woman listed as KIA returns home after being marooned on a desolate planet.
The Sleigh Maker (Yule Magic 2) – Santa's sleigh maker must work with a shrewish by-the-book union Elf on Christmas Eve.
For pre order now. Just .99 cents each!
His Holiday Gift (Yule Magic 1): Amazon
The Sleigh Maker (Yule Magic 2): Amazon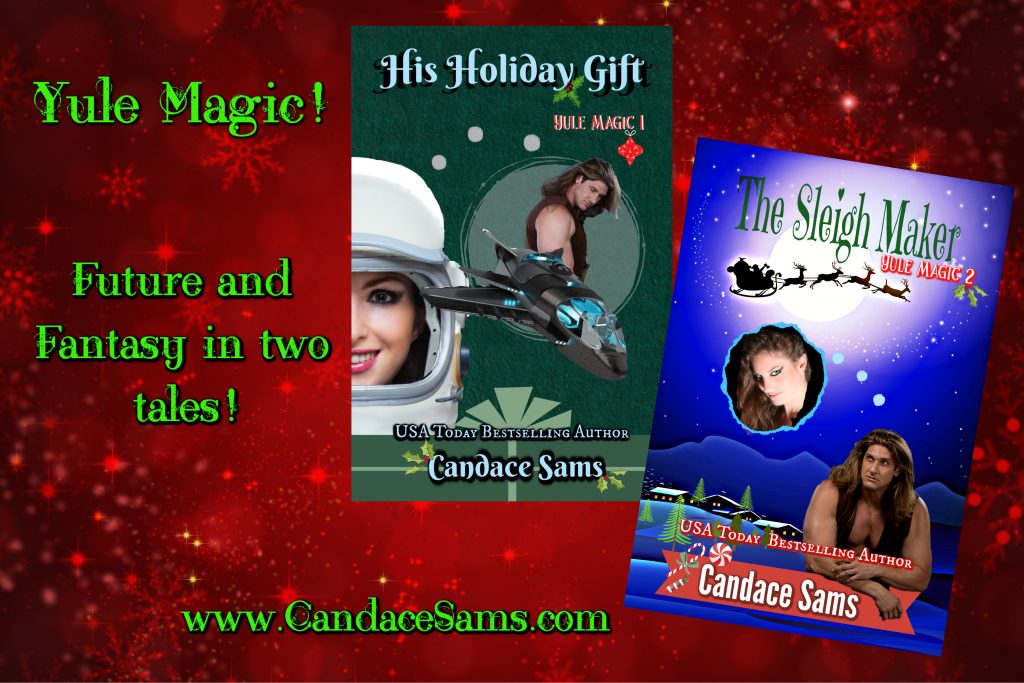 Sarah Ferndale is one determined witch!
She's desperate to attend what promises to be the Halloween bash of the century, all so she can win a party prize that will advance her spell-casting career. But what does a frantic broom flyer do when she breaks up with her date at the very last minute?
Torin Brophy is minding his own business on a dark, stormy night.
When he almost runs a sultry siren down in the middle of a street, courtesy requires him to offer a favor. So, if Sarah wants to attend the yearly Halloween ball, then he's more than happy to go with her.
After all, what's the worst that could happen?
It's the Halloween party of a lifetime. One that Sarah and Torin will never forget.
Especially when it was magic that brought them together in the first place.
Rating: Fun Halloween Spicy
On Amazon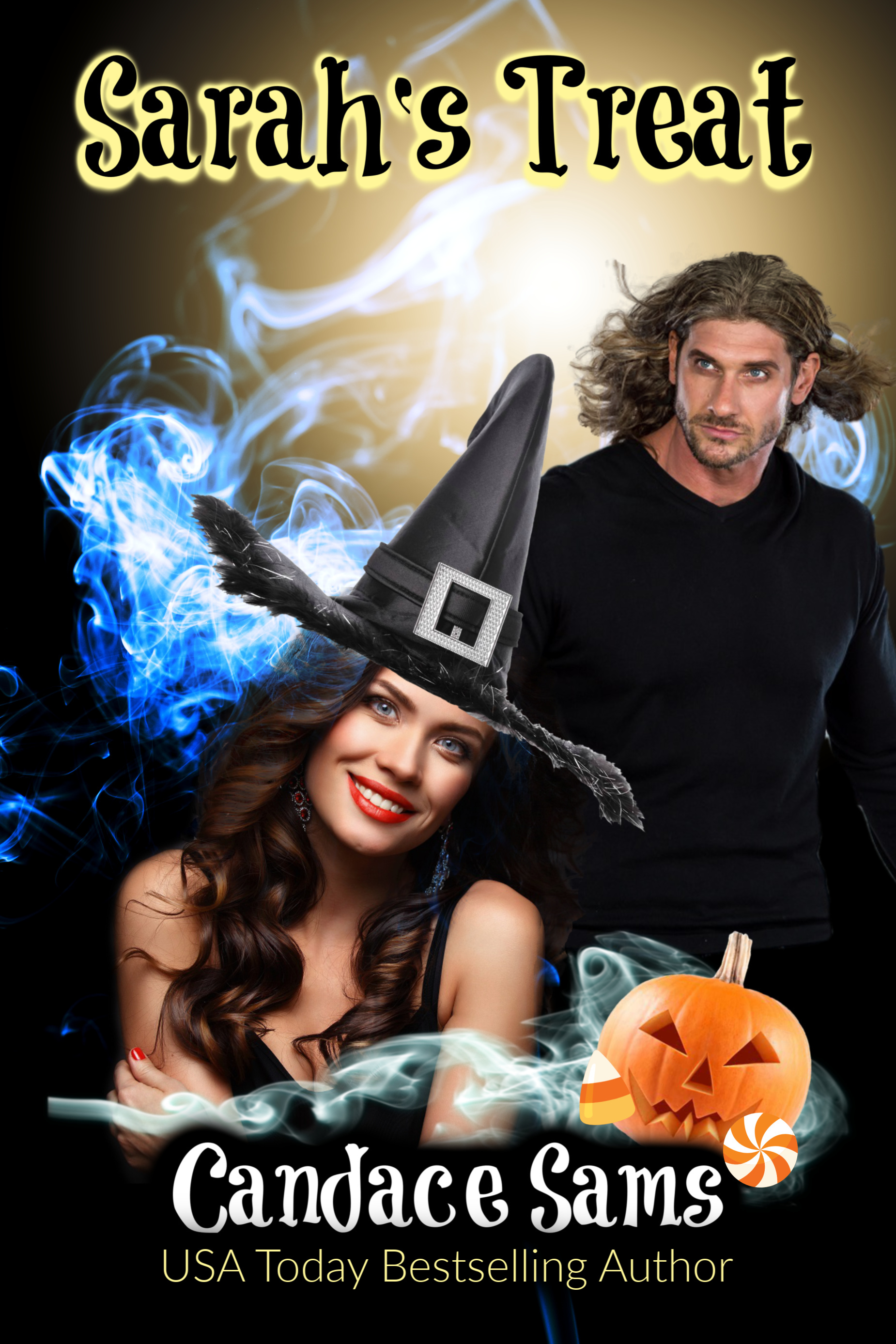 THERE'S A FULL MOON OUT TONIGHT
Farming isn't what it used to be and families sometimes change…for the worse.
Daniel McCord can't wait to get back to the old family farm again. What fond memories he had of growing up there!
Fresh out of college, with plenty of ideas to make the homestead viable again, he's meeting just a slight bit of resistance from his family.
Sometimes, you really can't go home again.
Nor do you want to!
Just in time for the spookiest part of the year…don't miss out on this horror short story.
Only .99 cents!
Brand New Release On Amazon!!!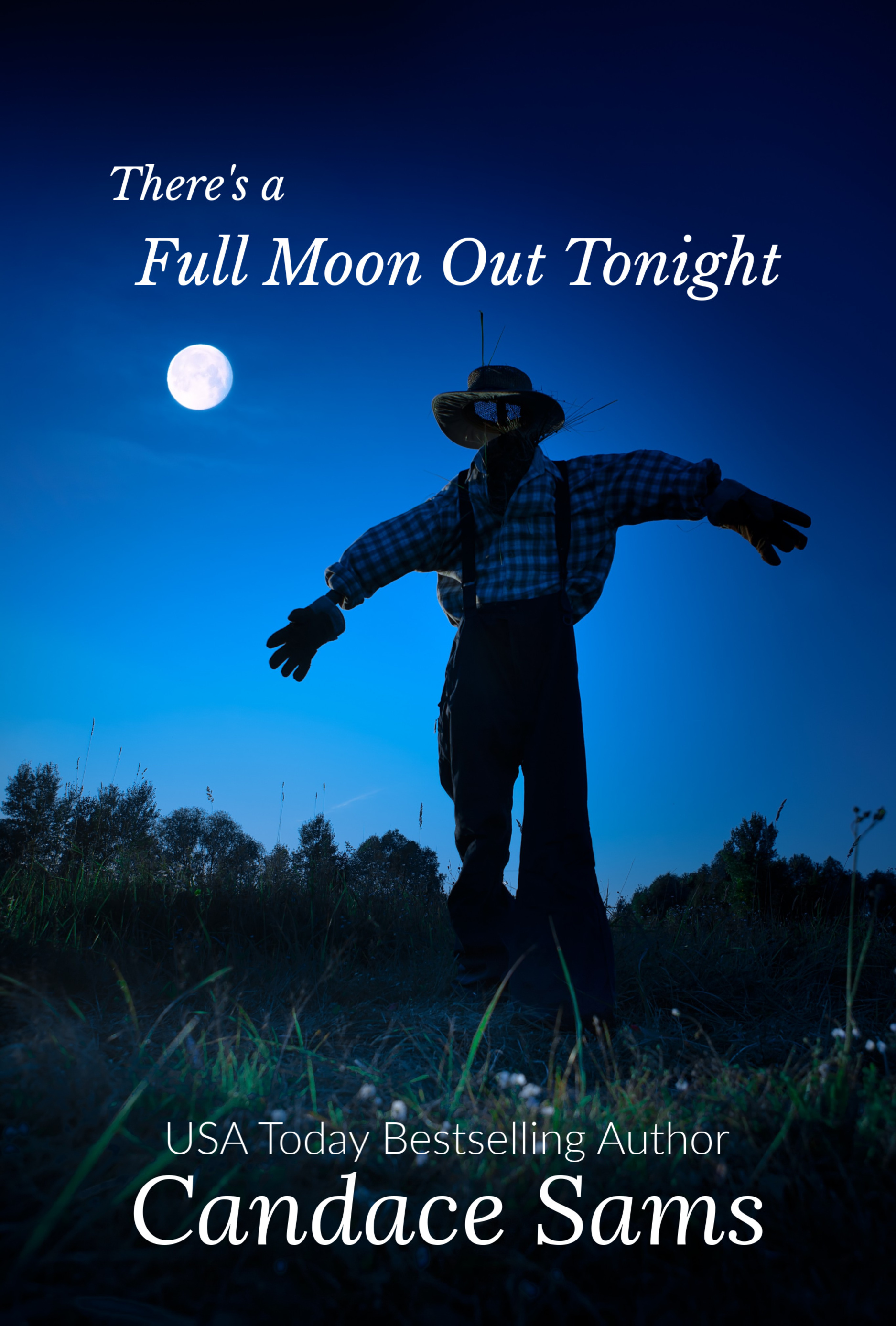 How the Equinoxes Began
Brand new!!!
When the youngest member of a fairy family has had enough of her siblings' tantrums, she takes matters into her own hands.
Discover the 'real' reason behind the equinoxes, and how they originated, in this charming short tale for all ages.
Just .99 on Amazon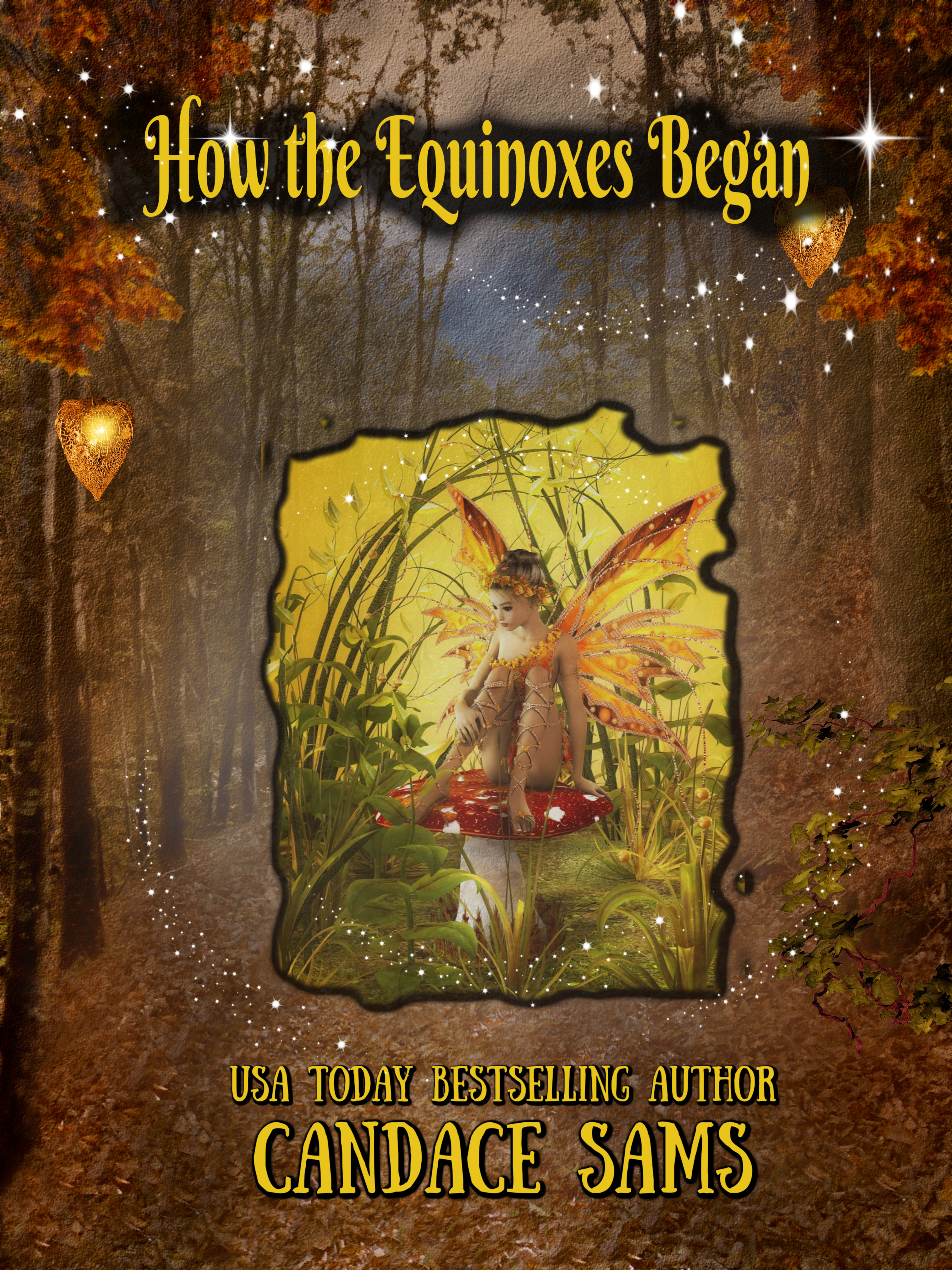 Kisses and Curses
FREE EBOOK
Enter realms of darkness and journey among the stars with unlikely heroes and iron-willed heroines in this limited edition collection of paranormal and sci-fi romances.
LINKS: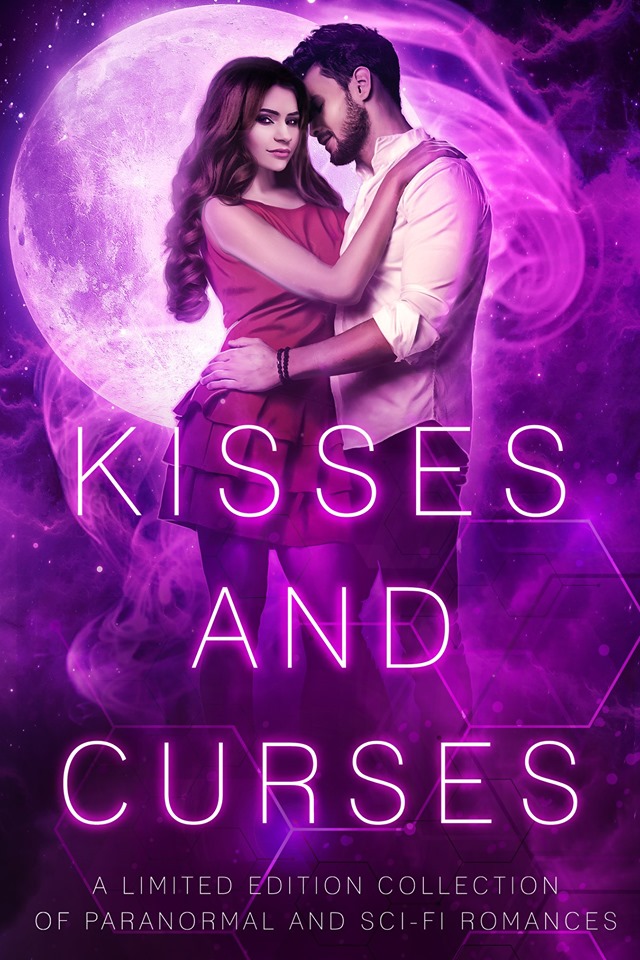 My story in the collection is called The Nightwatchers, Greenwood: Book 1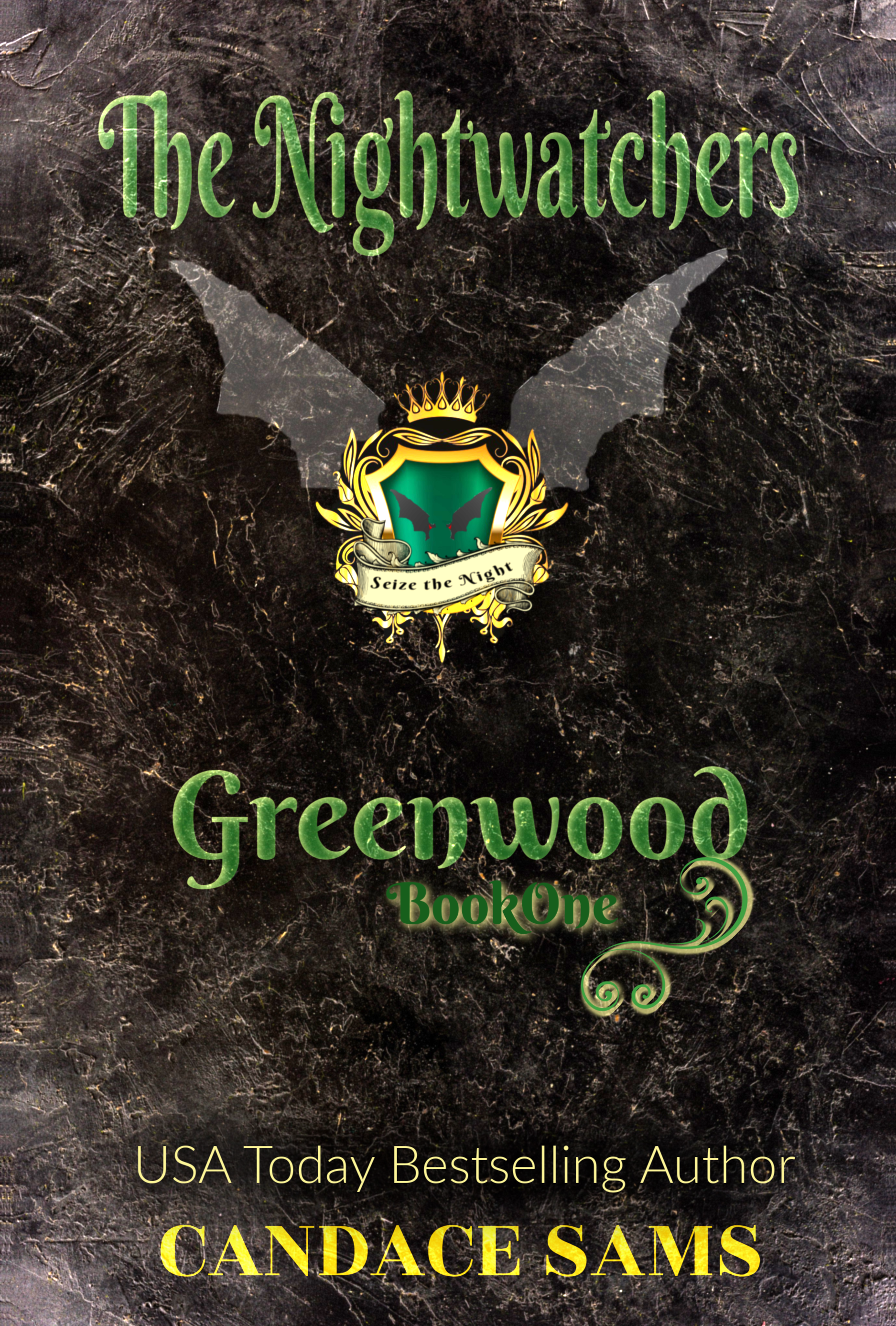 Look for sequels to be released.
The next title in the series, begun in Kisses and Curses, is  The Nightwatchers: 'Sean': Book 2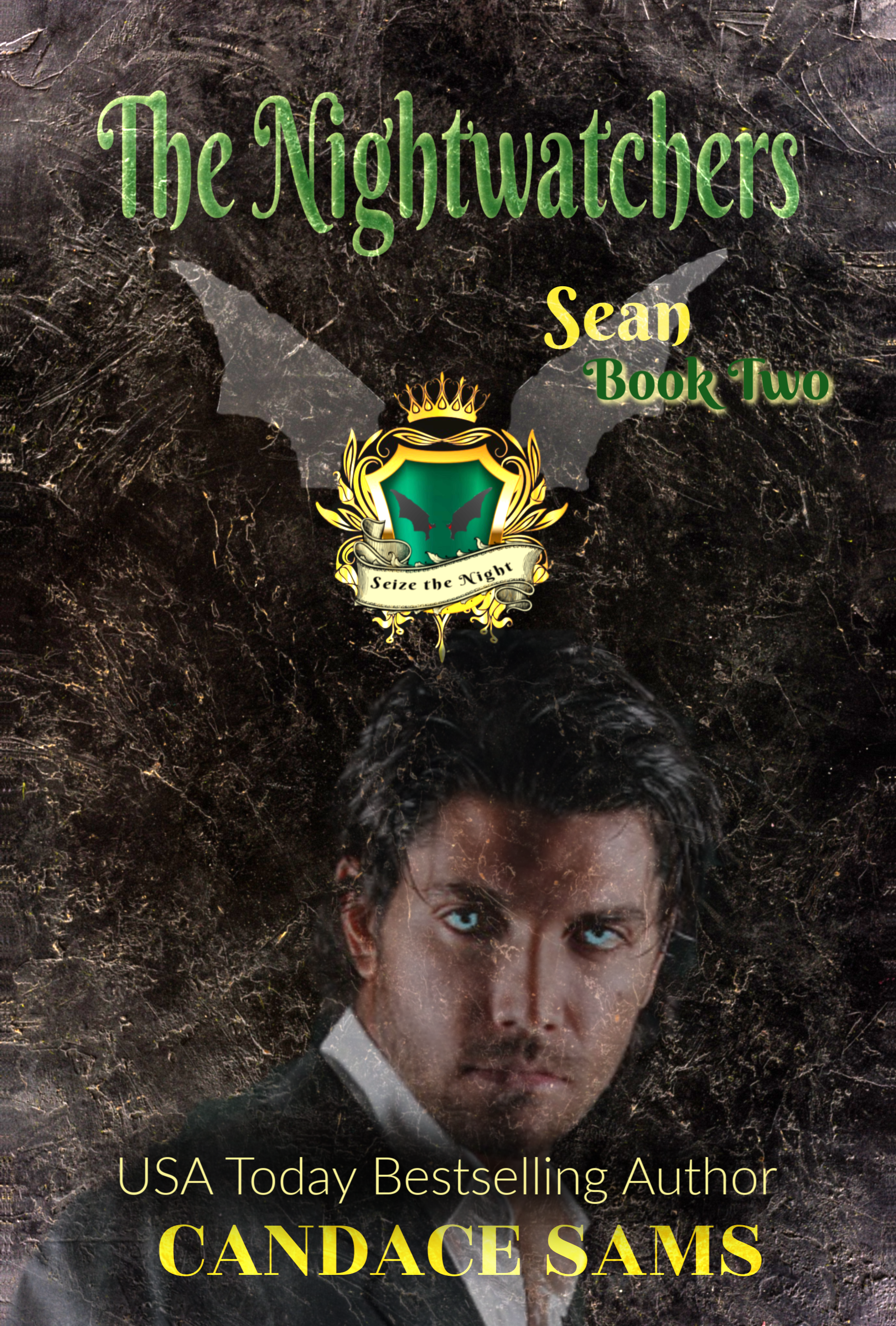 Join my newsletter, my Facebook Page or check this website for information on release dates! Remember, until early 2020, the first book in the series can only be found in the 'FREE' ebook: Kisses and Curses. All the other titles in The Nightwatchers series will be released as single release stories.
Look for the entire series to be released in early 2020.
The Nightwatchers series in order:
The Nightwatchers: Greenwood
The Nightwatchers: Sean
The Nightwatchers: Skord
The Nightwatchers: Into the Night
The Nightwatchers: Jamie
For now, get the first book for 'free' in the 'Kisses and Curses' box set.
All the stories, including the one in the box set, will be coming as single titles to be released in 2020.
Bookmark this site or join my newsletter for more information (link in right hand column)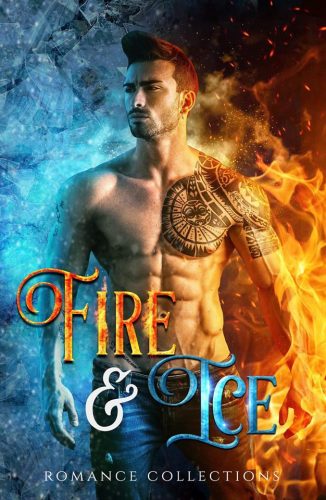 Title: FIRE & ICE
Author: Nicole Morgan and 18 other talented authors
Release Date: October 29th, 2019
Add to your Goodreads TBR.
Pre-Order:  Amazon | Apple | B&N |Kobo
Synopsis:

Fire and Ice… they are two of the most powerful elements known to man.

From the tiniest of sparks to a blazing inferno, fire is an intense energy that can consume anything in its path.

Ice is it's unrelenting and frigid counterpart that can startle your senses and make you shiver.
When put together, you'll find a force that is stronger than anything you'll ever encounter.

If you love the paranormal and can't get enough of romance, then this set is exactly what you need in your library.

With mythical creatures, vampires, shapeshifters, and supernatural of all kinds, you're sure to find something that will awaken your senses and set your soul on fire as you tremble with delight.

Pre-order your copy today!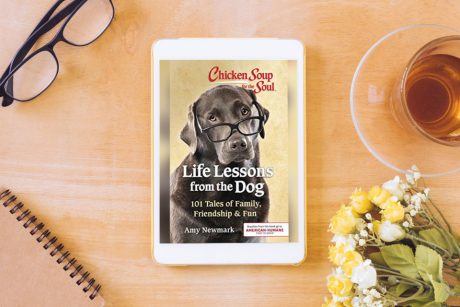 From the famous Chicken Soup for the Soul series, comes the latest title:
"Life Lessons from the Dog"
Be sure to read my essay: "The Gentle Backup"…about how my dog saved my sanity and my job!
Get it on: Amazon and at Barnes & Noble
In Print and Ebook formats!!! Proceeds go to American-Humane – for the welfare of all dogs!

If an animal has ever touched your heart, read "For the Least Among Us".
This is a short, best-selling .99 cent essay about animal welfare.
It's on Amazon now.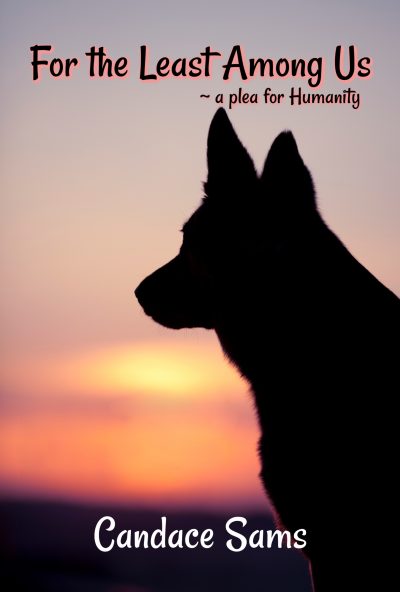 Hello everyone,
Thank you so kindly for visiting my website. I love hearing from readers and do hope you'll contact me through social media links with any questions you might have about a particular story line, or if you'd like to see anything special included in a book. I write what I do for the readers. Without you and your imagination, my characters won't come to life.
I want to thank all those people over the years who've taken the time to try my stories, and who've sent back very kind comments. My writing is different. It's meant to be. I write hoping to put a little joy into your day and to share some of my imagination with you. If these stories make you smile, then I've done what I've intended. I'm grateful to everyone who has tried my stories…from the bottom of my heart.
Good Reading to You!  ~ Candace Sams